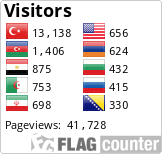 ALTINLA ÇALIŞTIRMA İŞİNİ 5.5 SENE SONRA BİTİRDİM
HADİ HAYIRLI OLSUN.. ARTIK KOMÜNCÜYÜM.. KOMÜN İSTEYEN VARSA, ASKERİ BİRLİK PROFİLİNDE LİSTE VAR, MESAJ ATSIN AYARLARIZ..
I FİNİSHED TO GOLD SALARY AFTER 5.5 YEARS
I'M GOİNG TO GİVE SUPPLY İN MY MU ANYMORE..
BUYERS/SELLERS DONT SEND CONTRACT AND MESSAGE PLEASE.. UNFORTUNATELY I CANT SELL TO SELLERS. THANK YOU..
AL/SAT YAPANLAR MESAJ YA DA KONTRAT ATMASIN.. SATICILARA SATMIYORUM..
Last Prices..
0,44 q5 wep..
0,45 q5 gift..
0,25 q5 food..
Maaşlar 1 gün geriden ödeniyor..
Salaries are paying from behind 1 day
| | | | |
| --- | --- | --- | --- |
| Eco Skill | Salaries | Eco Skill | Salaries |
| 1 es | 2.3 Gold | 23 es | 11.6 Gold |
| 2 es | 2.9 Gold | 24 es | 11.8 Gold |
| 3 es | 3.1 Gold | 25 es | 12.2 Gold |
| 4 es | 3.5 Gold | 26 es | 12.5 Gold |
| 5 es | 3.0 Gold | 27 es | 12.9 Gold |
| 6 es | 4.4 Gold | 28 es | 13.3 Gold |
| 7 es | 4.9 Gold | 29 es | 13.8 Gold |
| 8 es | 5.3 Gold | 30 es | 14.2 Gold |
| 9 es | 5.7 Gold | 31 es | 14.6 Gold |
| 10 es | 6.2 Gold | 32 es | 15.0 Gold |
| 11 es | 6.7 Gold | 33 es | 15.4 Gold |
| 12 es | 7.2 Gold | 34 es | 15.8 Gold |
| 13 es | 7.6 Gold | 35 es | 16.2 Gold |
| 14 es | 8.0 Gold | 36 es | 16.6 Gold |
| 15 es | 8.4 Gold | 37 es | 17.0 Gold |
| 16 es | 8.8 Gold | 38 es | 17.4 Gold |
| 17 es | 9.2 Gold | 39 es | 17.8 Gold |
| 18 es | 9.6 Gold | 40 es | 18.2 Gold |
| 19 es | 10.0 Gold | 41 es | 18.8 Gold |
| 20 es | 10.3 Gold | 42 es | 19.2 Gold |
| 21 es | 10.7 Gold | 43 es | 19.6 Gold |
| 22 es | 11.0 Gold | 44 es | 19.9 Gold |