Article
Haruka`
Redactor
TOP 5 beautiful places in Serbia (Fun)
Posted 6 months ago by
Haruka`
Report
Which country would you like the next?
67.74 %
Croatia
25.80 %
Kenya
6.45 %
UAE
Total votes: 31
Top 5 beautiful places in Serbia .
Official languages
Serbian
Ethnic groups
83.3% Serbs
3.5% Hungarians
2.1% Roma
2% Bosniaks
9% others
Religion
84.5% Orthodox Christians
6% Roman Catholics
3% Muslims
1.1% Atheists
1% Protestantism  
Area
88,361 km2
Population
7,001,444
1. Belgrade
▔▔▔▔▔▔▔▔▔▔▔▔▔▔▔▔▔▔▔▔▔▔▔▔▔▼▔▔▔▔▔▔▔▔▔▔▔▔▔▔▔▔▔▔▔▔▔▔▔▔▔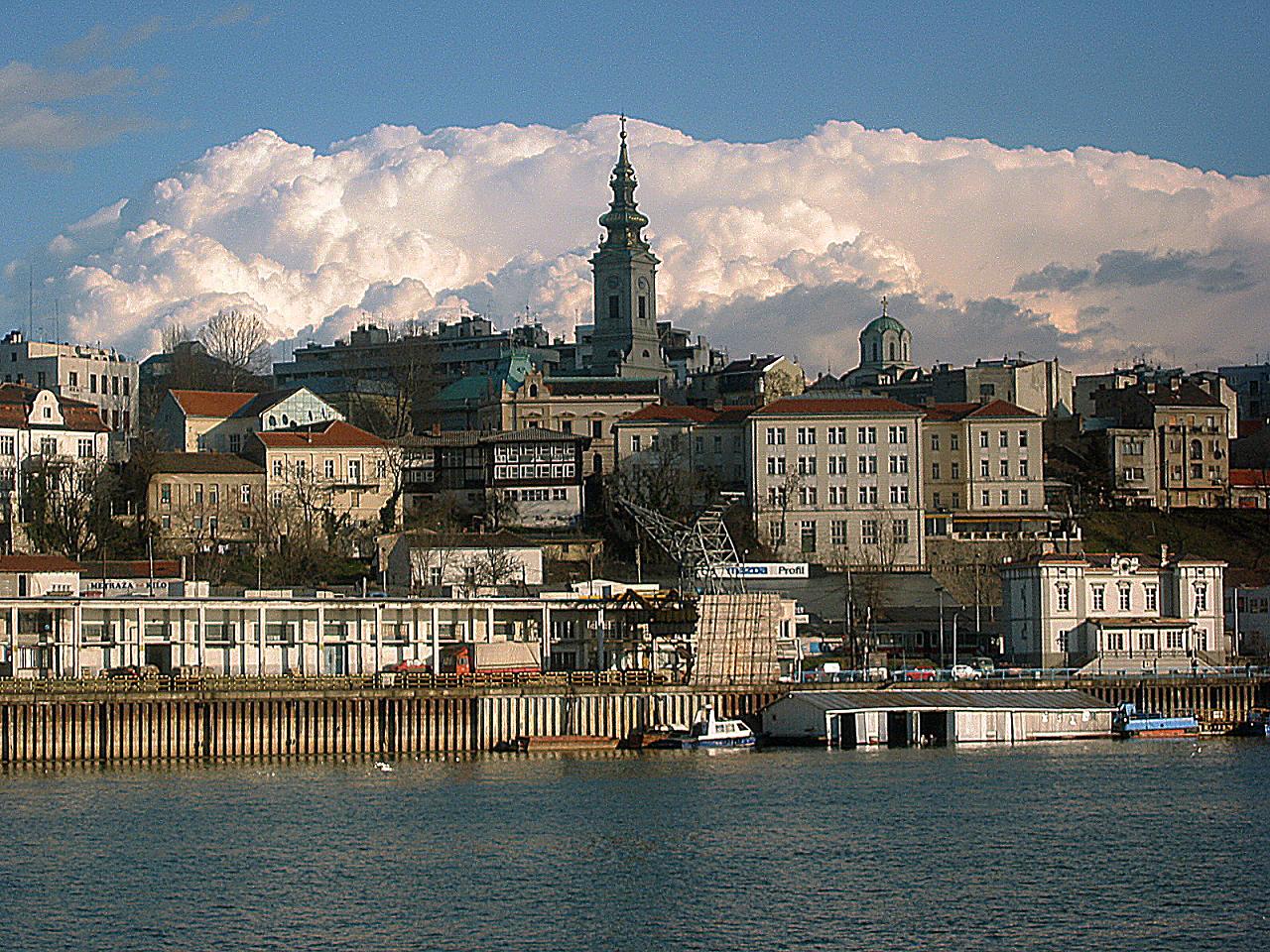 Belgrade, Serbia's capital and largest city, wasn't always the pretty city it is today. Located at the confluence of the Danube and Sava rivers, Belgrade has a destructive past: It was fought over in 115 wars and burned 44 times. Today, the city is more peaceful, hosting numerous events ranging from book fairs to music, film and beer festivals. The Belgrade Fortress is the city's most famous historic site with museums and churches. It's also a good place to view the rivers and the city itself. Top museums include the National Museum, with more than 400,000 exhibits, and the Nikola Tesla Museum, with thousands of the inventors' personal items and documents.

▔▔▔▔▔▔▔▔▔▔▔▔▔▔▔▔▔▔▔▔▔▔▔▔▔▲▔▔▔▔▔▔▔▔▔▔▔▔▔▔▔▔▔▔▔▔▔▔▔▔

2. Devil's Town

▔▔▔▔▔▔▔▔▔▔▔▔▔▔▔▔▔▔▔▔▔▔▔▔▔▼▔▔▔▔▔▔▔▔▔▔▔▔▔▔▔▔▔▔▔▔▔▔▔▔



Erosion is responsible for one of Serbia's most majestic rock formations, Devil's Town, which got its name from the strange rock shapes. Local legend says the rocks are members of a wedding party petrified by the devil Extremely acidic water, known as Djavolja voda, or devil's water, which also contributed to this geologic phenomenon. Located in southern Serbia, Devil's Town is composed of more than 200 unique rock formations that tower over the landscape, which is spread over two valleys on the slopes of Radan Mountain in southern Serbia. The pillars are a work in progress; they collapse and then leave room for new formations to grow.

▔▔▔▔▔▔▔▔▔▔▔▔▔▔▔▔▔▔▔▔▔▔▔▔▔▲▔▔▔▔▔▔▔▔▔▔▔▔▔▔▔▔▔▔▔▔▔▔▔▔

3. Novi Sad

▔▔▔▔▔▔▔▔▔▔▔▔▔▔▔▔▔▔▔▔▔▔▔▔▔▼▔▔▔▔▔▔▔▔▔▔▔▔▔▔▔▔▔▔▔▔▔▔▔▔



Novi Sad is a pretty city on the banks of the Danube River, home to one of the river's best beaches. A young city by European standards (it was founded in the late 17th century), Serbia's second largest city sports a laid-back atmosphere, with people relaxing in the many parks. It's most famous, perhaps, for its annual Exit music festival held in July at Petrovaradin, an old fortress that's never been conquered. Notable buildings include the old town hall, located on the main square; Dvorac Dundjerski, a well-preserved old castle, and Church of the Great Martyr St. George, a Serbian orthodox church.

▔▔▔▔▔▔▔▔▔▔▔▔▔▔▔▔▔▔▔▔▔▔▔▔▔▲▔▔▔▔▔▔▔▔▔▔▔▔▔▔▔▔▔▔▔▔▔▔▔▔

4. Skull Tower
▔▔▔▔▔▔▔▔▔▔▔▔▔▔▔▔▔▔▔▔▔▔▔▔▔▼▔▔▔▔▔▔▔▔▔▔▔▔▔▔▔▔▔▔▔▔▔▔▔▔



Skull Tower earns its name as it is a three-meter-tall tower made from skulls, built by the Ottomans using the skulls of Serbs killed during the Battle of Cegar in 1809. Originally it contained nearly 1,000 skulls but there are just 58 visible now. Another tragic relic of the past is the Nis concentration camp. This World War II site held some 30,000 people, of which 12,000 were executed. If you plan to visit, avoid Mondays as it is closed that day.

▔▔▔▔▔▔▔▔▔▔▔▔▔▔▔▔▔▔▔▔▔▔▔▔▔▲▔▔▔▔▔▔▔▔▔▔▔▔▔▔▔▔▔▔▔▔▔▔▔▔

5. Golubac Castle

▔▔▔▔▔▔▔▔▔▔▔▔▔▔▔▔▔▔▔▔▔▔▔▔▔▼▔▔▔▔▔▔▔▔▔▔▔▔▔▔▔▔▔▔▔▔▔▔▔▔



Golubac is one of my favorite places in Serbia because of how dramatic it is. It is a village that is famous for its beautiful medieval castle and also high winds that make it a popular sailing spot. Golubac sits across the Danube from Romania.
The medieval fortress of Golubac was built on top of a Roman fortress dating back to the 1st century AD, a residence used by Roman Emperor Diocletian. The current castle is from the 14th century and has an impressive ten towers protecting three compounds. It has seen plenty of action too – including wars between the Ottoman Empire and the Kingdom of Hungary and later being ruled by Austrians and Bulgarians. It underwent significant restoration in 2005.

▔▔▔▔▔▔▔▔▔▔▔▔▔▔▔▔▔▔▔▔▔▔▔▔▔▲▔▔▔▔▔▔▔▔▔▔▔▔▔▔▔▔▔▔▔▔▔▔▔▔
Write in comments which is the most beautiful place.
This is it,please support us with ▼▼▼▼▼▼▼▼▼▼▼▼▼▼▼▼▼▼▼▼▼▼▼▼▼▼▼▼▼▼▼▼▼▼▼

Vote&Sub
UAE and Kenya has been added in poll by suggestion of
yankees
Previous article:
TOP 5 beautiful places in Switzerland
(6 months ago)
Next article:
TOP 5 beautiful places in Croatia
(6 months ago)
About the game:
USA as a world power? In E-Sim it is possible!
In E-Sim we have a huge, living world, which is a mirror copy of the Earth. Well, maybe not completely mirrored, because the balance of power in this virtual world looks a bit different than in real life. In E-Sim, USA does not have to be a world superpower, It can be efficiently managed as a much smaller country that has entrepreneurial citizens that support it's foundation. Everything depends on the players themselves and how they decide to shape the political map of the game.
Work for the good of your country and see it rise to an empire.
Activities in this game are divided into several modules. First is the economy as a citizen in a country of your choice you must work to earn money, which you will get to spend for example, on food or purchase of weapons which are critical for your progress as a fighter. You will work in either private companies which are owned by players or government companies which are owned by the state. After progressing in the game you will finally get the opportunity to set up your own business and hire other players. If it prospers, we can even change it into a joint-stock company and enter the stock market and get even more money in this way.
In E-Sim, international wars are nothing out of the ordinary.
"E-Sim is one of the most unique browser games out there"
Become an influential politician.
The second module is a politics. Just like in real life politics in E-Sim are an extremely powerful tool that can be used for your own purposes. From time to time there are elections in the game in which you will not only vote, but also have the ability to run for the head of the party you're in. You can also apply for congress, where once elected you will be given the right to vote on laws proposed by your fellow congress members or your president and propose laws yourself. Voting on laws is important for your country as it can shape the lives of those around you. You can also try to become the head of a given party, and even take part in presidential elections and decide on the shape of the foreign policy of a given state (for example, who to declare war on). Career in politics is obviously not easy and in order to succeed in it, you have to have a good plan and compete for the votes of voters.
You can go bankrupt or become a rich man while playing the stock market.
The international war.
The last and probably the most important module is military. In E-Sim, countries are constantly fighting each other for control over territories which in return grant them access to more valuable raw materials. For this purpose, they form alliances, they fight international wars, but they also have to deal with, for example, uprisings in conquered countries or civil wars, which may explode on their territory. You can also take part in these clashes, although you are also given the opportunity to lead a life as a pacifist who focuses on other activities in the game (for example, running a successful newspaper or selling products).
At the auction you can sell or buy your dream inventory.
E-Sim is a unique browser game. It's creators ensured realistic representation of the mechanisms present in the real world and gave all power to the players who shape the image of the virtual Earth according to their own. So come and join them and help your country achieve its full potential.
Invest, produce and sell - be an entrepreneur in E-Sim.
Take part in numerous events for the E-Sim community.