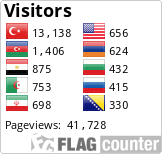 BUYERS/SELLERS DONT SEND CONTRACT AND MESSAGE PLEASE.. UNFORTUNATELY I CANT SELL TO SELLERS. THANK YOU..
AL/SAT YAPANLAR MESAJ YA DA KONTRAT ATMASIN.. SATICILARA SATMIYORUM..
Last Prices..
0,33
(0,34 day of tournament) q5 wep..
0,30 (
Q5 gift I DONT SELL ANYMORE O7
)
0,012 diamonds..
0,16 q3 gift..
0,16 q5 food
(sometimes selling)..
Maaşlar 1 gün geriden ödeniyor..
Salaries are paying from behind 1 day
| | | | |
| --- | --- | --- | --- |
| Eco Skill | Salaries | Eco Skill | Salaries |
| 1 es | 1.4 Gold | 17 es | 6.3 Gold |
| 2 es | 1.7 Gold | 18 es | 6.6 Gold |
| 3 es | 2.0 Gold | 19 es | 6.9 Gold |
| 4 es | 2.4 Gold | 20 es | 7.2 Gold |
| 5 es | 2.7 Gold | 21 es | 7.5 Gold |
| 6 es | 3.0 Gold | 22 es | 7.8 Gold |
| 7 es | 3.3 Gold | 23 es | 8.1 Gold |
| 8 es | 3.6 Gold | 24 es | 8.4 Gold |
| 9 es | 3.9 Gold | 25 es | 8.7 Gold |
| 10 es | 4.2 Gold | 26 es | 9.0 Gold |
| 11 es | 4.5 Gold | 27 es | 9.3 Gold |
| 12 es | 4.8 Gold | 28 es | 9.6 Gold |
| 13 es | 5.1 Gold | 29 es | 9.9 Gold |
| 14 es | 5.4 Gold | 30 es | 10.2 Gold |
| 15 es | 5.7 Gold | 31 es | 10.5 Gold |
| 16 es | 6.0 Gold | 32 es | 10.8 Gold |