Hi! I'm
TheInfignite
and today i show you how make Discord more personalized.
This will be the simpliest sort of personalisation. Just changing background and colours.
Cześć! Jestem
TheInfignite i dziś pokażę jak uczynić Discord bardzie spersonalizowanym
Będzie to najprostszy rodzaj personalizacji. Po prostu zmienimy tło i kolory.

Stop talking and tell me how do it!
Przestań gadać i powiedz mi jak to zrobić!

1. We need download
BetterDiscord
, this is addon that make setting new background possible.
Najpierw musimy pobrać BetterDiscord jest to dodatek który sprawia że ustawienie nowego tła będzie możliwe.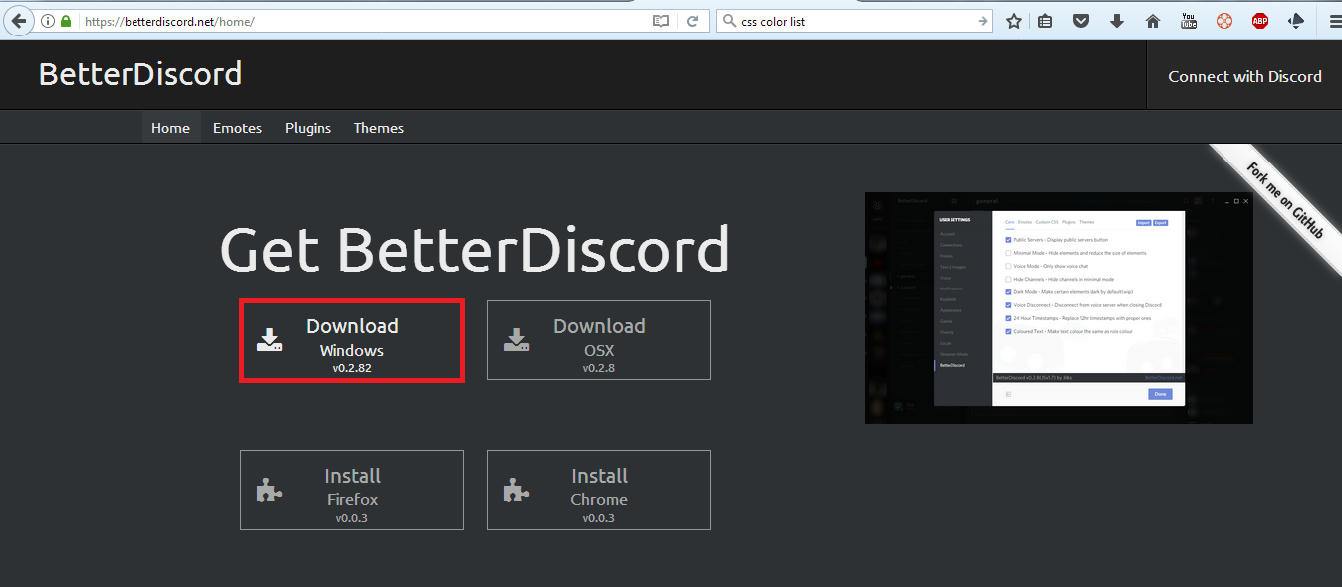 2. After download unpack downloaded archive to Discord folder (or anywhere else), after that run instalation.
Po pobraniu wypakuj pobrane archiwum do folderu z Discordem (lub gdziekolwiek indziej), potem odpal instalator.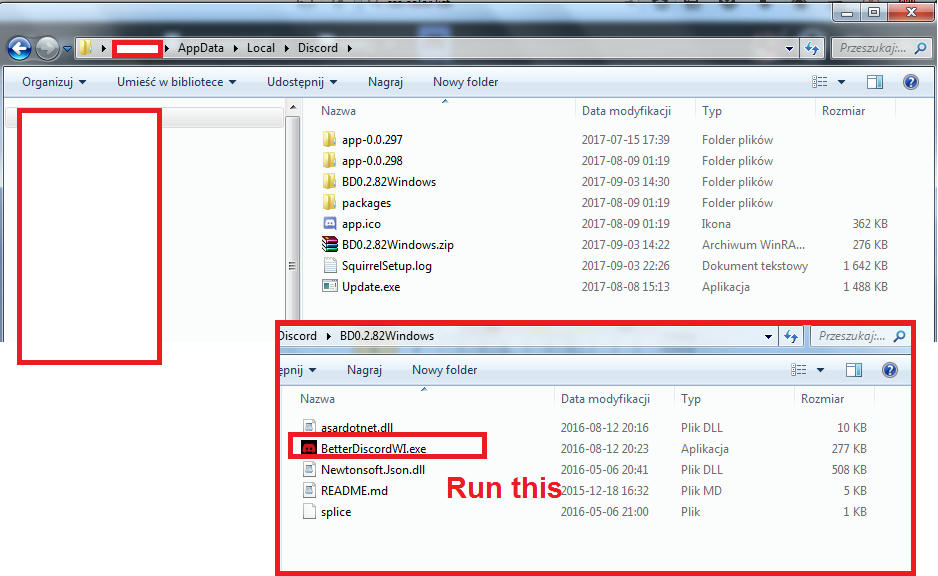 3. When instalation ends in directory on picture below. You will be able to see this.
Kiedy instalacja zakończy się, w lokalizacji podanej na obrazku poniżej, powinieneś zobaczyć to.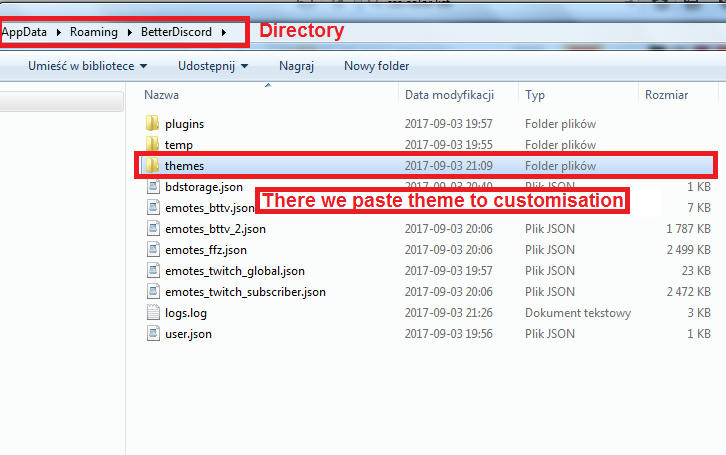 4.Now download
this
. This is file with theme configuration. When You download it. Place it in 'themes' folder and restart discord. After restart, in options, you should see this:
Teraz pobierz to . Jest to plik z konfiguracją motywu. Kiedy już się pobierze umieść go w folderze 'themes' i zrestartuj Discorda. Po restarcie w ustawieniach powinno być coś takiego: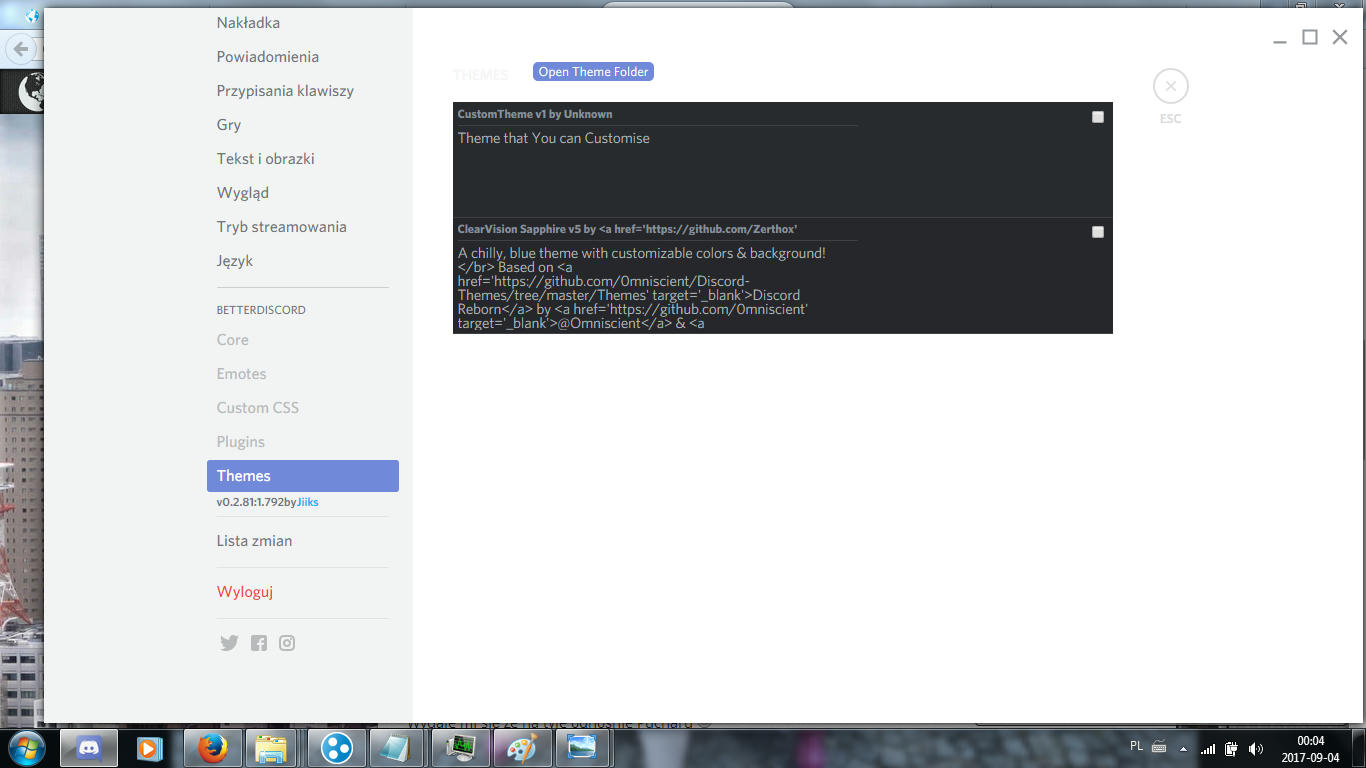 And after selecting theme, you should see this rainbow:
I po wybraniu motywu, powinna się pojawić taka tęcza: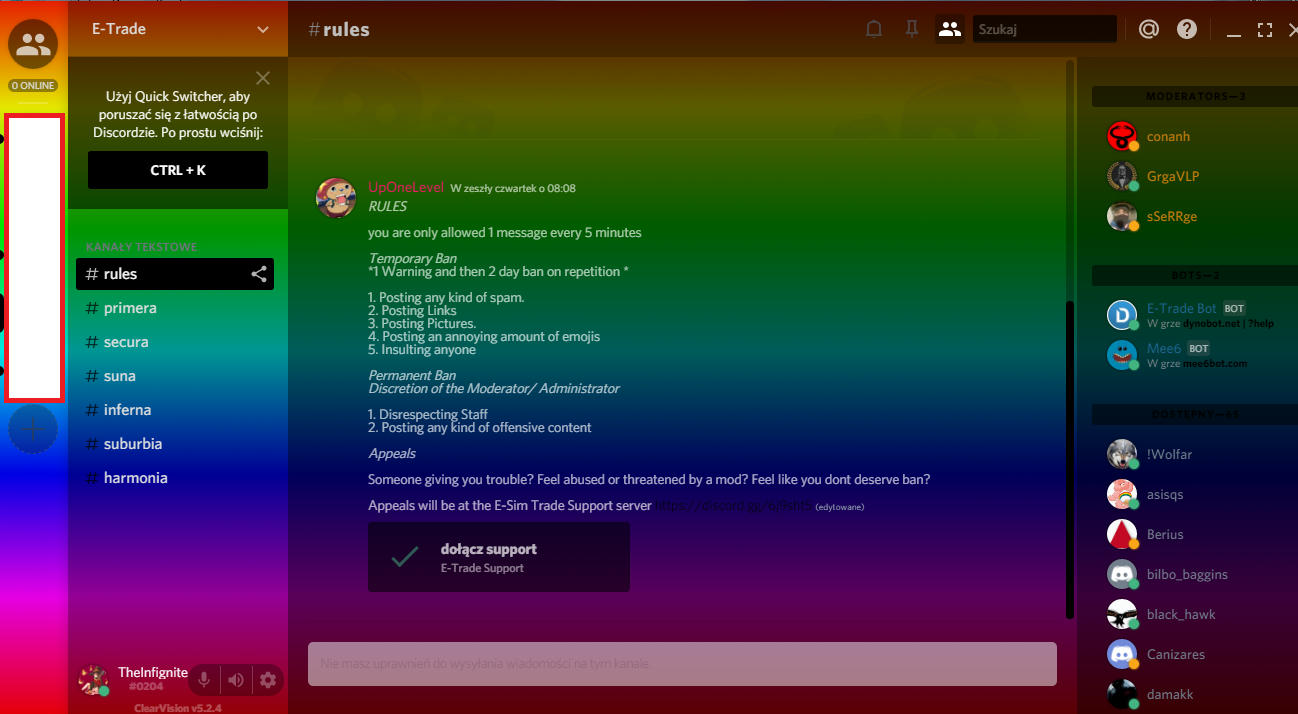 5. If you want edit picture, colours, and some settings about background, run theme file, in any text editor, you should see this:
Jeśli chcesz zmienić obrazek, kolor i kilka ustawień związanych z tłem, odpal plik z motywem w dowolnym edytorze tekstu. Powinno pojawić się coś takiego: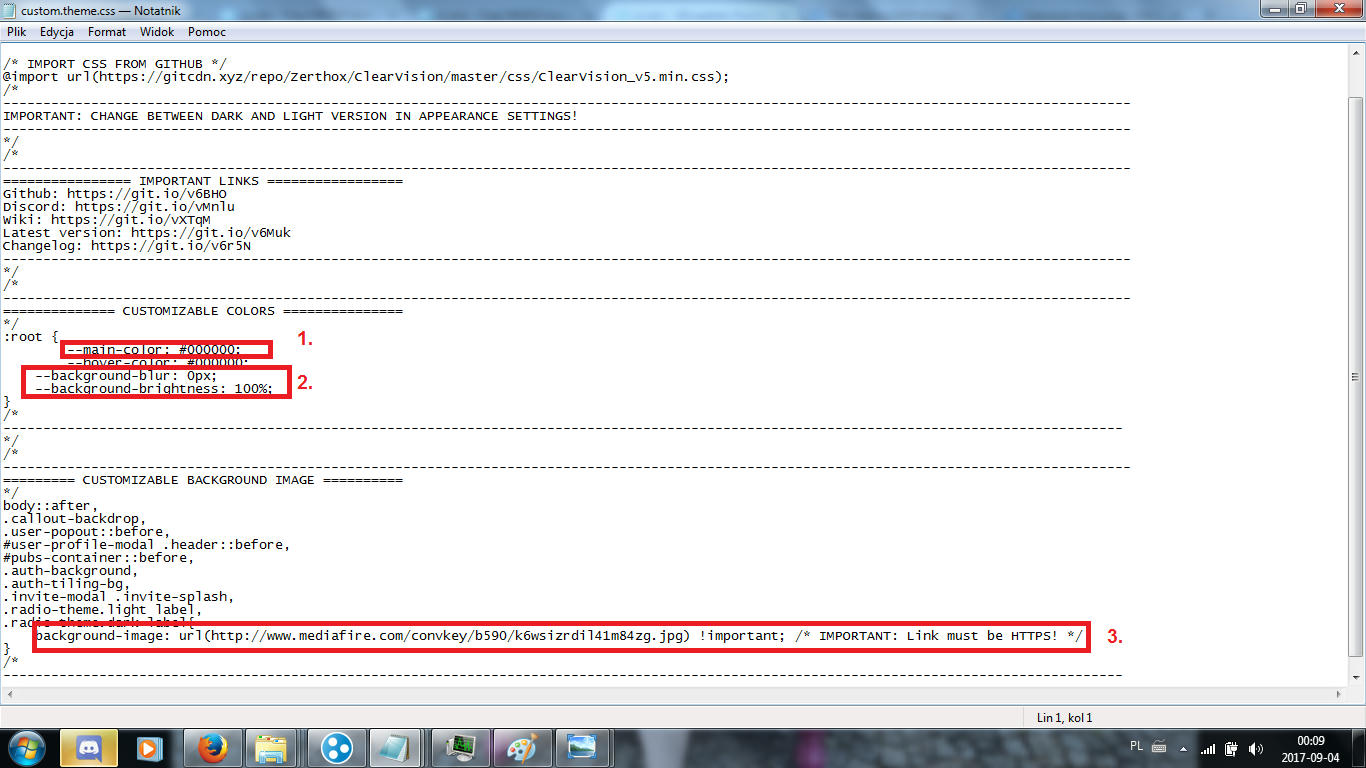 1. Is main theme colour, it is in Hexadecimal RGB numeral system, like in most of graphic editors.
2. This is settings for background blur, and brightness.
3. Here you paste your image URL, like in articles in e-sim.
1. To główny kolor motywu, jest w systemie RGB szesnastkowym, jak w większości programów graficznych.
2. To są ustawienia dotyczące rozmycia tła i jasności.
3. Tutaj należy wkleić link URL obrazka, identycznie jak w artukułach w e-simie.

I hope that this tutorial is usefull, i encourage to give scrennshot of Yours creations in comments

Mam nadzieję że ten poradnik jest przydatny, zachęcam do dawania screenów swoich kreacji w komentarzach


If You have any questions PM me.
Jeśli masz jakieś pytania pisz do mnie PM.
You done this on Your own responsibility
BetterDiscord is client modification and breaks Discord rules of usage.
Wszystko robisz na swoją odpowiedzialność BetterDiscord jest zewnętrzną modyfikacją klienta i łamie zasady użytkowania. Więc gdy coś nawali to nie dostaniecie zwrotu pieniędzy. A tak serio to pomoc techniczna nie będzie wiedziała jak pomóc. Dlatego proszę przeczytać uważnie

Previous article:
[Tutorial] How give Discord custom background and better look [ENG/PL]
(9 months ago)
Next article:
Dlaczego powinienem zostać liderem KORP?
(8 months ago)